Happy first day of November.  To celebrate the start of a new month, I've decided to start the November Photo A Day challenge on instagram from Fat Mum Slim.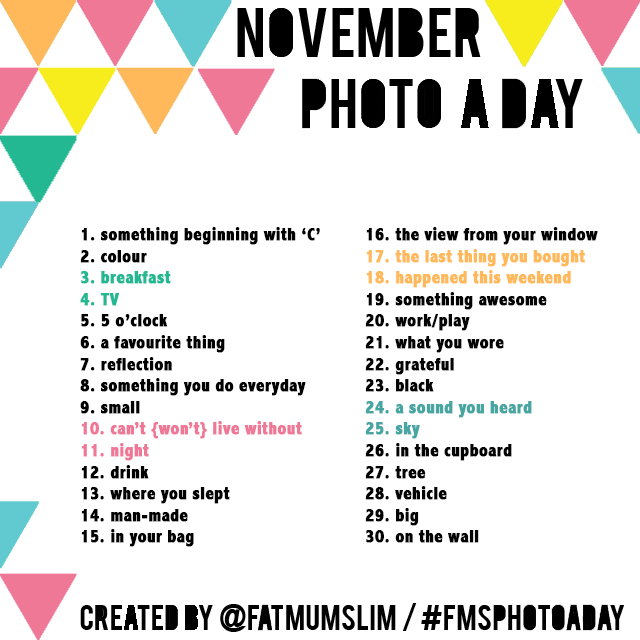 1. Something beginning with 'C'
It was a tough choice since I'm surrounded by so many cool 'C's: crafts, chocolate, clothes, cutnpasteme, etc.  But when I went into Starbucks this morning and saw that they brought out the holiday cups, I had to capture the caramel macchiato in the christmas coffee cup along with my christmas holiday catalogs.  Did I go overboard with the alliteration?